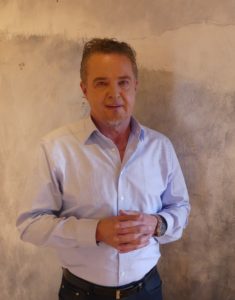 We get you to sit back and
make you to listen to yourself in agreement !
The air is thin upstairs…
So it says and means :
The higher up in the hierarchy, the lonelier you are.
Often also alone.

Alone with the personal uncertainties, fears and doubts, worries.
Alone with wishes, hopes and feelings.
With whom to share?
Ideally, you can share in your direct professional environment. However, this is not the rule, essentially more often the exception.

Therefore: Take advantage of coaching by me.

I will not solve the serious professional problem, I will not make the absolutely necessary decision or repair the relationship with a colleague. We will enable you to do that yourself and stand behind it with your entire personality.

If you sit back and have an inner discussion with yourself, you will be able to listen to yourself in agreement.
After almost forty years of employment in permanent positions, I decided to become self-employed.

I have worked in a wide range of industries, from retail to services and pharmaceuticals. Almost exclusively in management positions, with a focus on human resources. I have lived through extremely difficult business situations and have been able to participate in great successes.

As a manager, I have also shared responsibility. Personally, I can therefore feel, understand and comprehend very well, how it sometimes looks like in the extreme, but certainly also daily situations in managers. I know the questions: Am I sufficient for the picture I want to give? What will my boss think about this, how will he react? What do my employees then think about me, the colleagues ?  Do I find it  okay what I should or must do? Is how I want to decide, right?

Having my own various experiences is a great advantage in order to quickly and validly analyse the status quo. My professional qualification as a studied diploma pedagogue and the additional qualification Certified Master Coach create the methodical and didactic framework.
Basically I offer coaching as individual coaching for decision makers and executives.

The time frame is determined by the clearly defined task and the progress we achieve.

After getting to know each other personally, the coaching per Skype method is also available for the coachee.

My coaching services are available throughout Europe.

The coaching can take place in German or English language.

Fees can be agreed on an hourly or daily basis.